Discussion Starter
·
#1
·
Sunday fishing. We had one no show so the crew was me, Joey and Sam. The three of us didn?t waste much time with getting on with the plan, which was to run 18miles to our first spot and make some bait. Everything went well there.
Left with a full tank of cigar minnows and tinker macks. Head to spot #2 which I knew held big AJ?s. About 4 miles from it we hit some current and it roughened up. Our plan was to troll a lure from spot to spot today, so we pulled out our one trolling rod and lure and threw it out. About 2 miles from the wreck, we get this guy.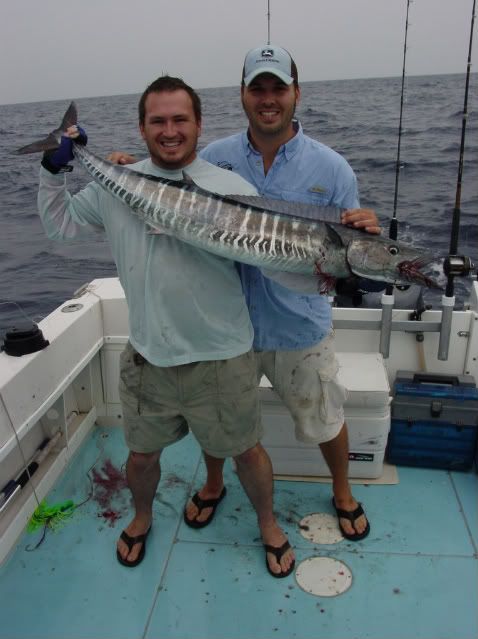 Continue on to the wreck and I circling to throw out the bouy and we get this guy. So, we have trolled 4 miles with one rod and no ballys and already have two fish.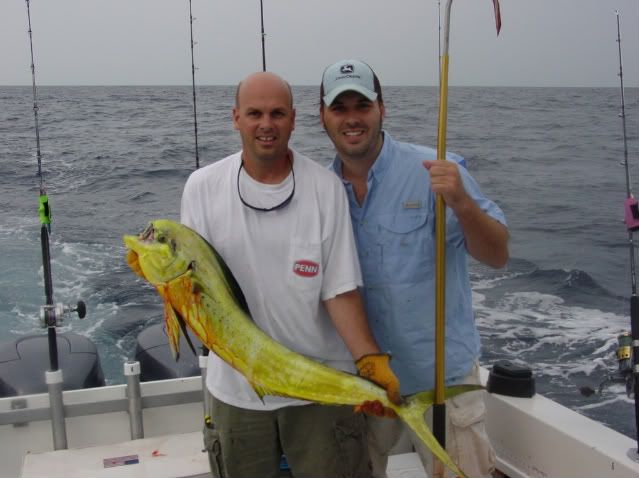 We jigged the wreck for a while with a few big pulls, but not much to show for it. I pulled out one of the prototypes we have been testing and on the first drop get this AJ.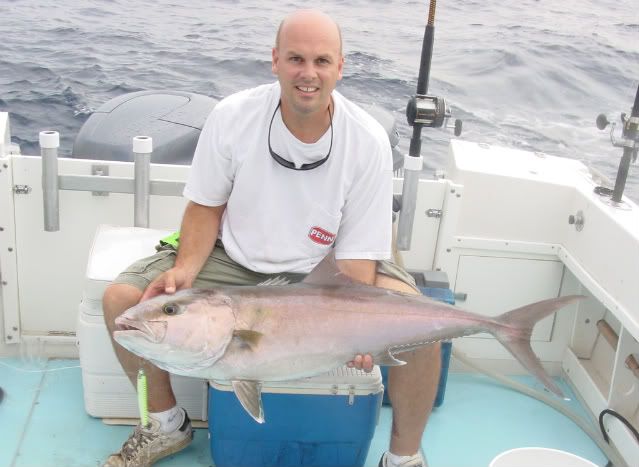 After messing there a while longer, we push off in search of groupers, with our one trolling rod out and hang this pig.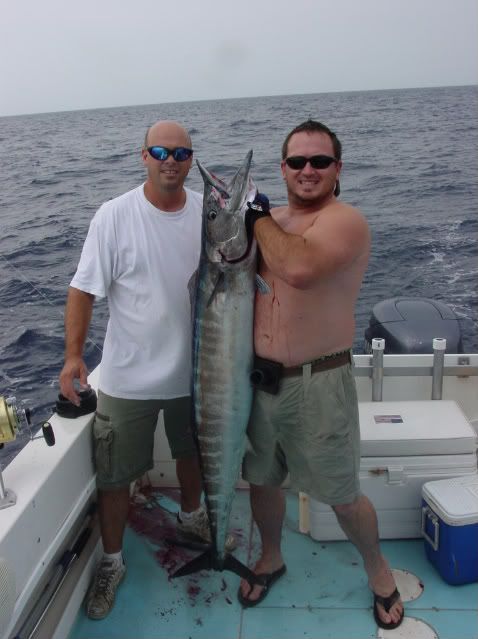 Go to the next spot and no luck. Decide to move again out to deep drop and you guessed it, another wahoo in the box.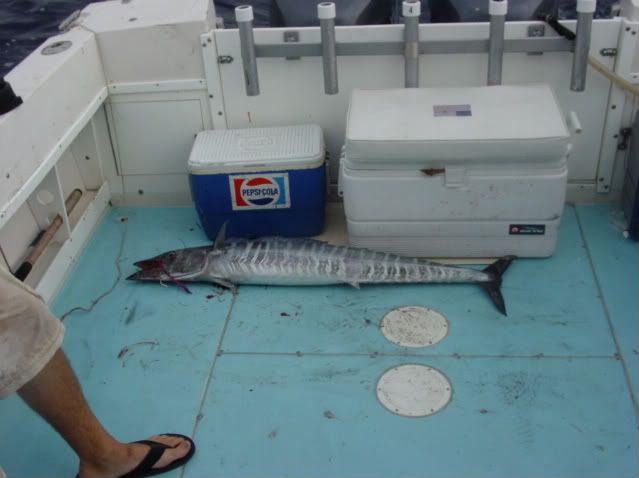 We never did get on the groupers, but came home with a stuffed box.