Discussion Starter
·
#1
·
I hope everyone is having a good holiday weekend. I wanted to take a minute to recap our adventures on Day 1 of the Jig Fest in Wilmington.
I got to meet all the guys Ty, Al, Baker, Brian and OA ( I think thats it?) at Tex's on Friday night. Everyone was pumped and it was a good to see everyone. I was scheduled to leave with Steve on Friday night for an overnighter, but as we were getting the boat ready, the sea breeze kicked in a steady 14knots. So we decided to leave very early instead.
Our first stop was the tower, to chase Pete's unicorn. We know they are they but once again they allude us.
Next stop was out in some 300-350' water. There we found plenty of AJ's up to 60lbs. Really all you wanted to pull on. If you could get past them, there were yellowmouth/yellowedge groupers and snowies waiting on the bottom.
The glow eel was Steve's choice lure for most of the day, and he scored our biggest with it. I mostly used the pot roast and the gold/green flat. Pete stuck with the WLB G-series prototypes.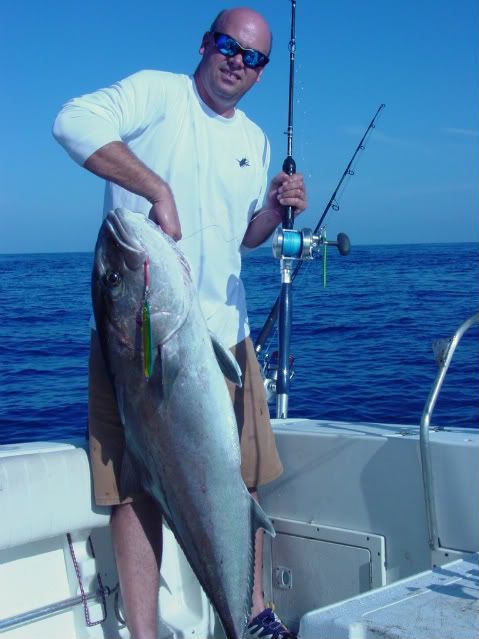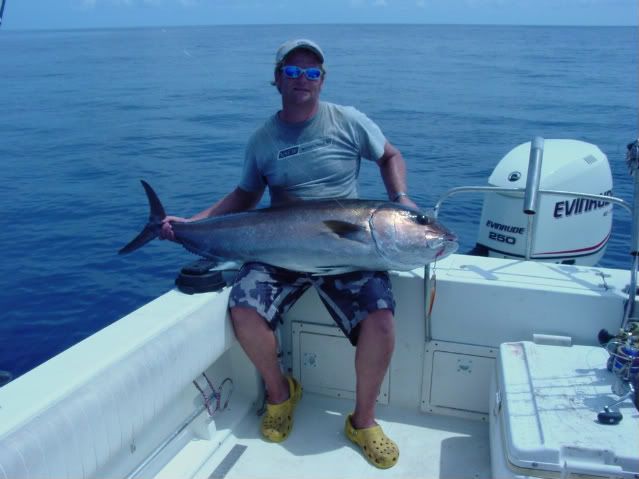 Out in that area, we ran into the other guys later in the day. The tide had turned and we decided to push inshore to some 200' marks. That decision payed off well. The fish in there were larger (by 20lbs on average) pushing the 80lb mark.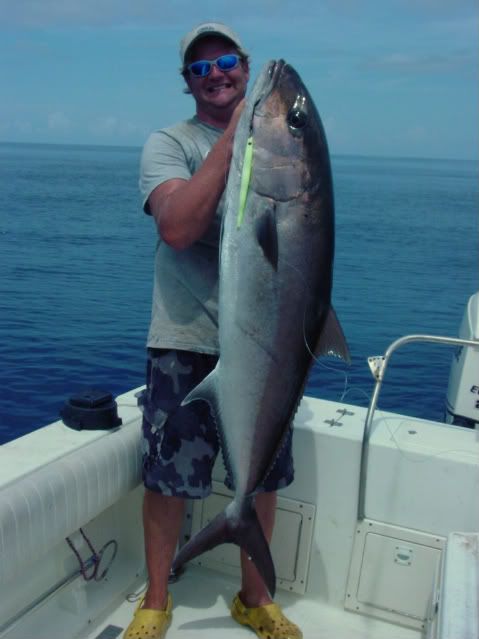 After we had all the fun we could stand with the bigger Aj's, our next stop in the plan was to hit the "Pig Pen." Pete has been consistently applying the theory for the past few trips, so we decided to see what would happen if we targeted them for the last little bit of the day. I'll lets the pics tell the story.
Today, Pete and Steve took Kilsong out. They went right back to the 200' mark and from what I hear it was New Jack City. I'll leave that report for them, but lets just say, I'm standing by for pictures of today. Apparently they broke the 100, but that's all I'm saying. Time to go rest my arms some more.
Cheers.
.