It seems tilefish prefer baits though you can jig them. Anyway, we jig not because to catch more, but because it is fun and challenging though jig fishermen outfish bait fishermen sometimes though.
The particular tilefish in the picture was caught an heavy jig sweatened with a strip of fluke belly strip. I am not sure the movement of jig or the strip of bait attracted the tilefish.
However tilefish hit jigs without sweatening with bait as evidenced by the catch on Shimano's flat-side jig in the picture below.
-52 pound tilefish caught on Flat-Side jig.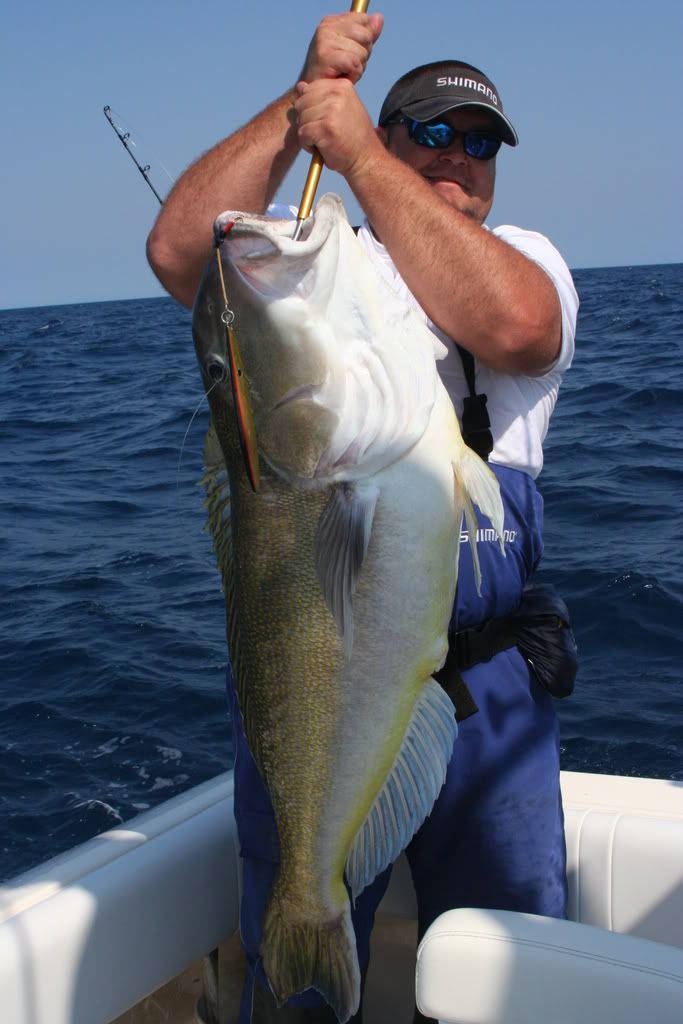 This post edited by KILSONG 08:18 AM 02/19/2008