Discussion Starter
·
#1
·
Chris had his two tarpon ever upto 150 lbs in Florida last week and he had his first ever cobia and grouper on jigs in NC yesterday.
He even oufished me on jigs by 4:1.
From the start, it seemed he was determind to catch groupers on jigs and stayed on jigging most of time while I was playing with jigs and baits. He even caught grouper with his first ever Mid Knot which he tyed by himself.
His four grouper catches on jigs ia a quiet accomplishments as grouper bites were very slow everywhere due to big swell and dirty water.
I am not surprised even if he catches shark on a jig on his upcoming shark tournament.
It was so calm in the morning and I thought we would kill grouper not knowing there was big swell outside.
Don't fish on a center console without bean bags.
Chris was so impressed with the bean bags, he said he would arrange group purchase of bean bas for Noreast members.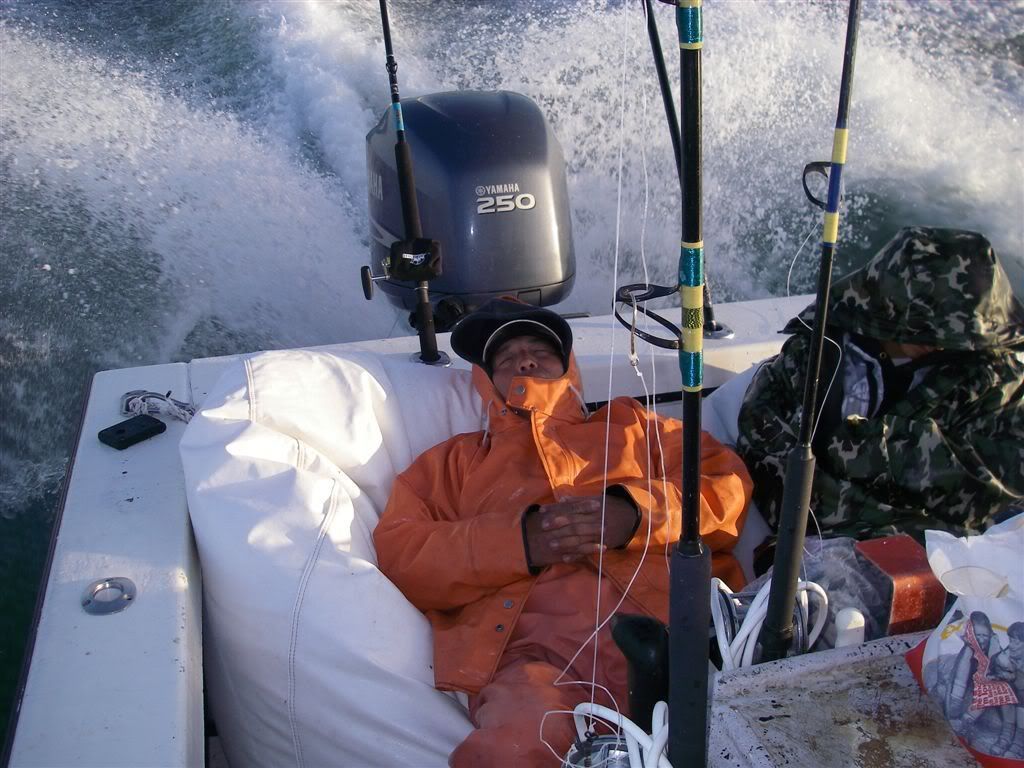 A huge battleship welcomed us on the way out.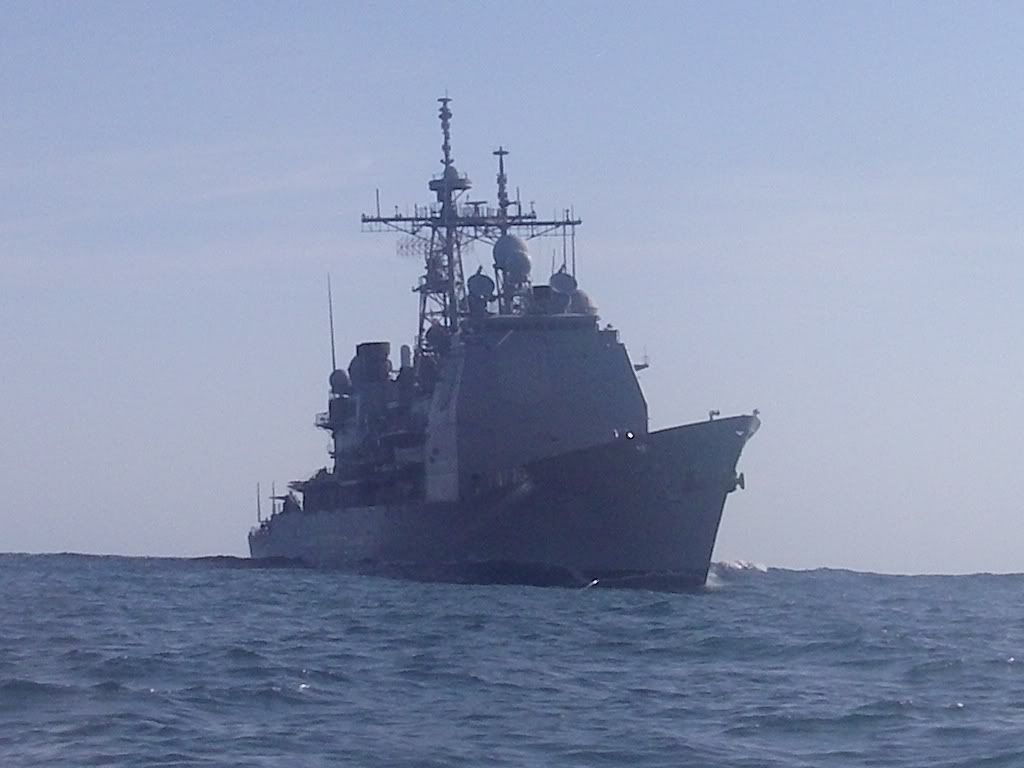 Chris showed us how to catch fish on jigs.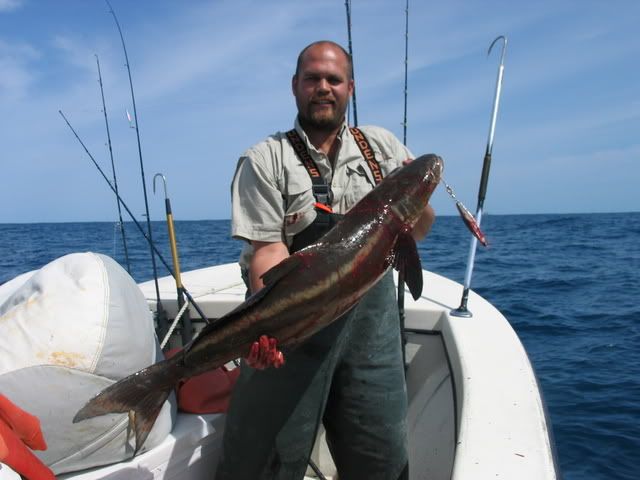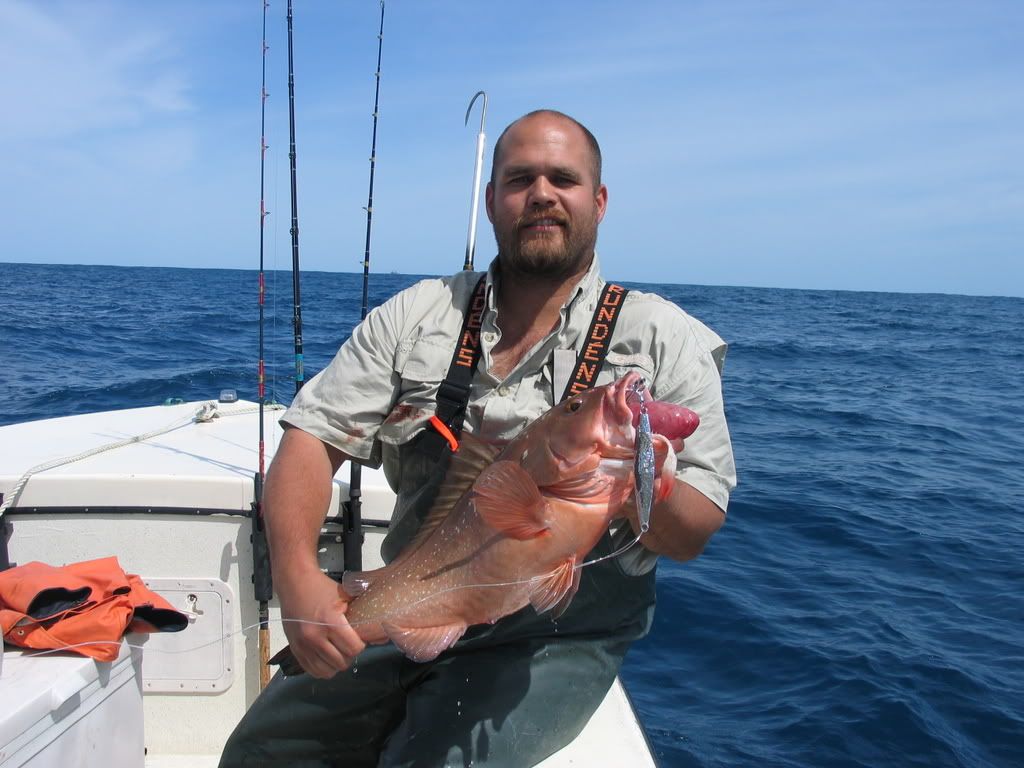 Later, he even showed us how to catch grouper on baits.