Discussion Starter
·
#1
·
I went on the 24 hour trip on the Sea Trek out of Fort Myers Beach on Friday (Dec. 21/22).
The boat is limited to 17 guys and the fare is $300 per person.
She left dock at 5:00 pm and we started fishing around 9:30 pm, but it was only within 50 miles as the boat was pretty slow (about 10 knot). The first spot was only about 60 -70 ft deep. First I jigged on the bow area for while and caught several small amberjack while other fishermen used bait for mangrove snapper and other differnt kind species. The size of mangrove was very impressive with many 4 - 6 pounders. A guy next to me got a few small groupers on bait,but I didn't get any mangrove or grouper on jigs.
I finally switched to bait fishing and got a few mangrove snappers with dead bait and live bait. The boat supplied live bait for free.
I found mangrove snapper got more aggressive when I used live bait.
While I got a mangrove snapper and cranked 5 - 6 turns, something pulled my line heavy and line peeled off from my Torium 20 steadily.
I thought immediately it could be a goliath grouper. The fish didn't make any head shake and I just felt heavy heavy weight. Soon my leader line broke and I swithed immediately with Saltiga 50 filled with 130 lbs leader line, but unfortunately I couldn't get any bite on jigs. I decided to go to sleep until dawn for grouper or amberjick on jigs. There are about 16 bunks under the boat like the Carribean Sea out of Forchon, La.
When I woke up, sun was up already. Capt Ken tried many spots and we caught small grouper here and there. I had 3 - 4 hit on jigs, but I couldn't land them. I suspect the big teaser I used on the hook could prevent them from swallowing deep. So I switched to bare hook on my 8 oz hammered diamond jig. The last spot was shallower and the water was not clear. While casting out and working the bottom, a nice grouper finally hit my jig which turned out to be a 10 lbs red grouper which was the biggest grouper on the boat.
It was nice to meet Capt Walter of the Miss Point Lookout out of Point Lookout, LI who was working as a second captain on the boat.
Mates, David and Greg, were very friendly and worked hard. There were plenty of room with 16-17 guys on the boat and I could move around to cast. In addition to mangrove snappers and some groupers we caught nice several cobia and one keeper amberjack. It looked ours were typical catches here. They usually sail two day trip to Dry Tortugas every weekend, but they went 24 hour trip this time as Chrismas is approaching. The Sea Trek is the only boat which goes to Dry Tortugas as the Miss Barnegat Light doesn't come down to Florida anymore. It would be interesting trip to Dry Tortugas as they catch mangrove, yellowtail, mutton snapper or grouper.
The two piece custom rod from 7'6" OTI blank worked fine. Guys on the boat were very curious about my acid wrapped rod as they've never seen the acid wrapped rod before.
Though I didn't kill fish, it was fun to fish with nice persons and nicely operating boat.
Here is the boat's website.
www.seatrekfishing.com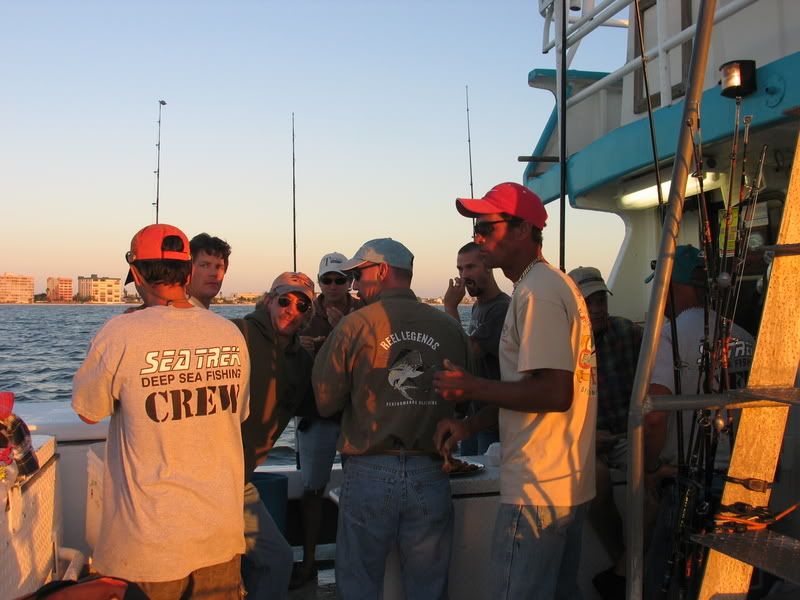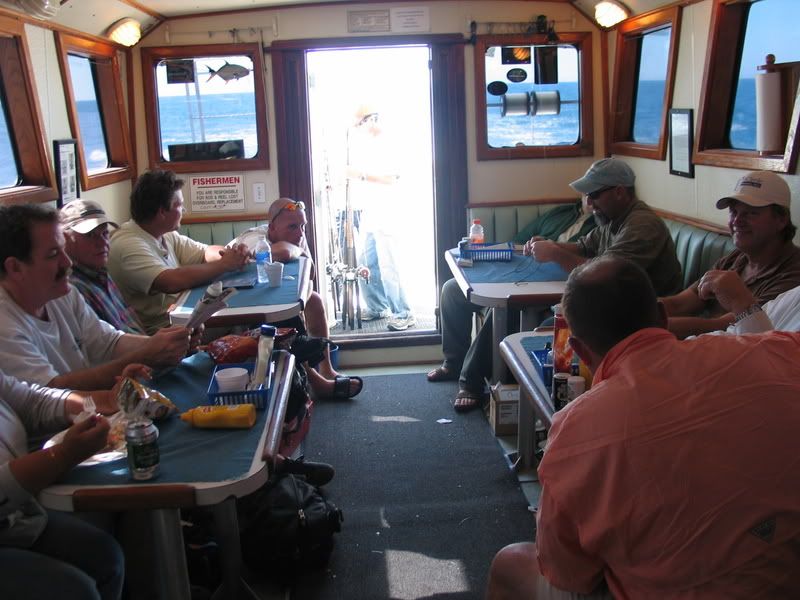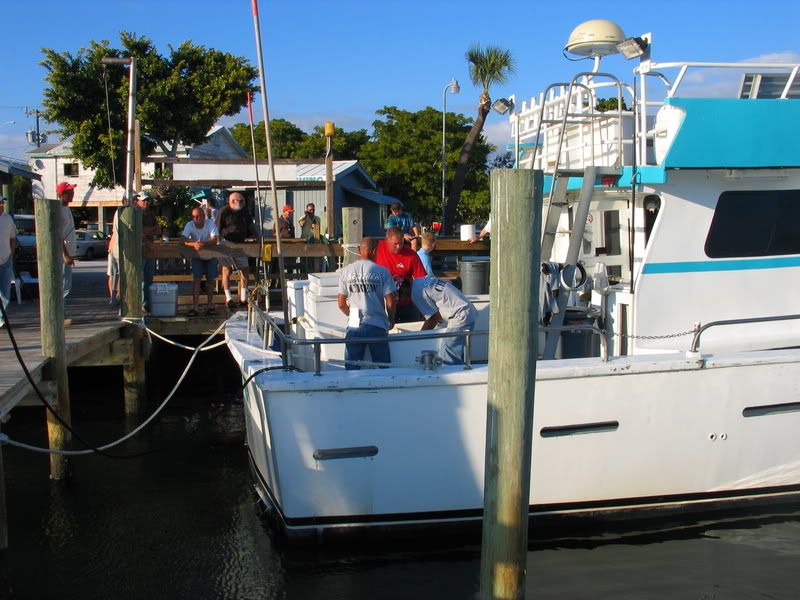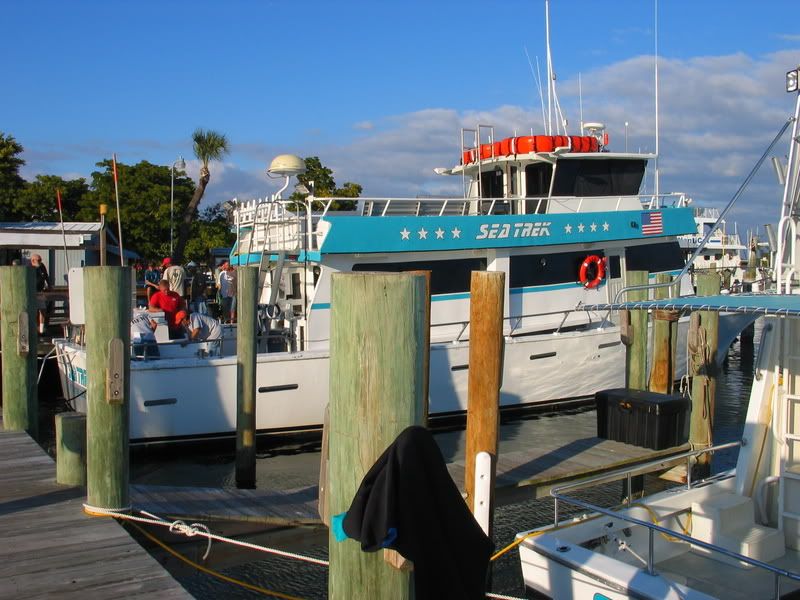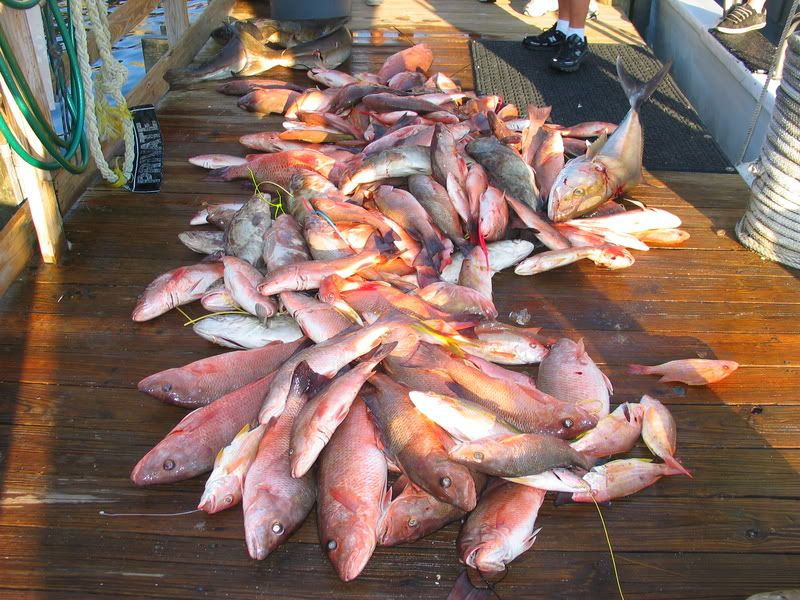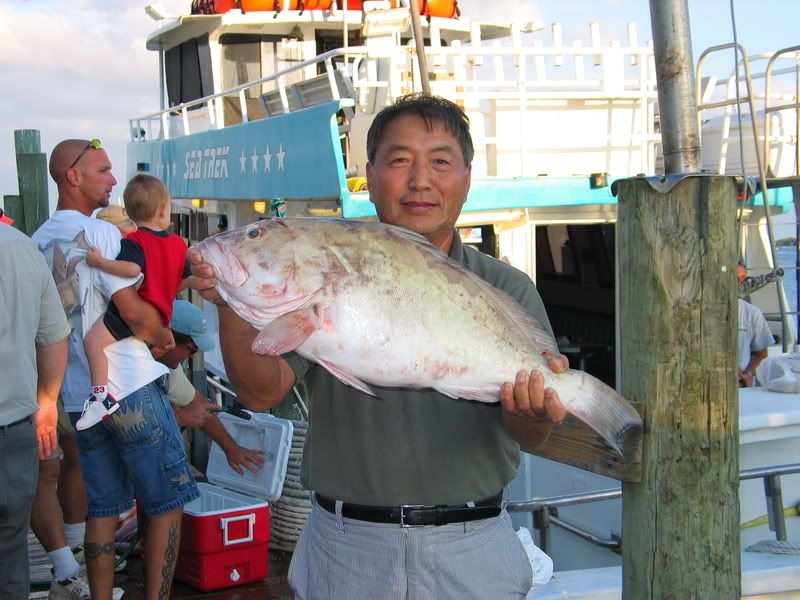 This post edited by KILSONG 10:15 AM 12/23/2007